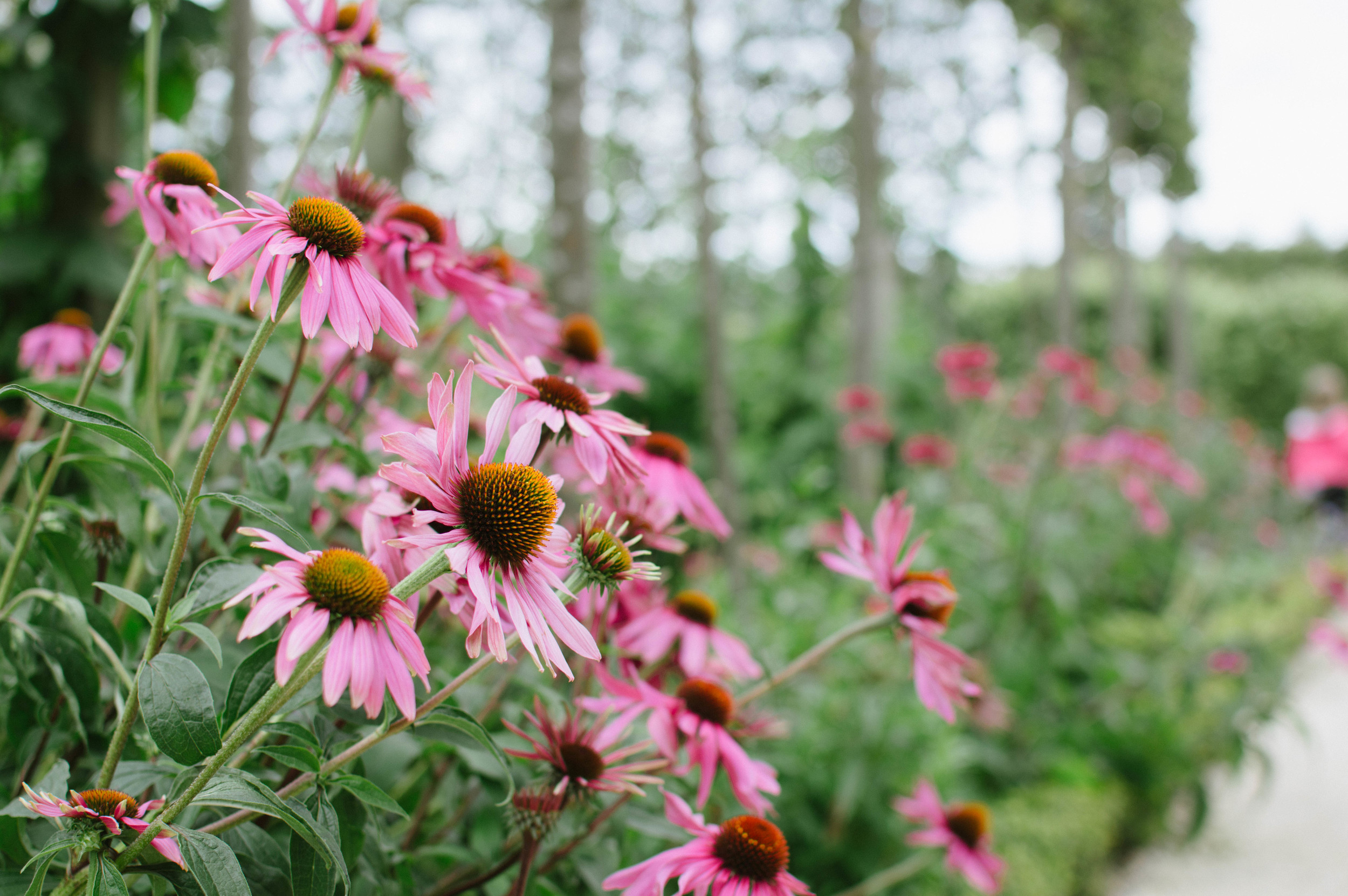 Located within the Mad River Valley, River's Bend Design is a landscaping business focused on weaving ecological systems and organic practices into built environments through design, construction and maintainance services.
Coming from an extensive background and experience with vegetable and flower gardening and love of outdoor living, River's Bend Design was founded to provide clients with a landscape product that truly reflected the homeowner's vision and connection to their landscape using sound principles of landscape design. Essential to this mission was to ensure safe and healthy outdoor living spaces. Organic or ecologically-conscious landscape planning, construction and on-going maintenance was the way to go not only for the health of homeowners and their families but also for the optimum health and longevity of plants in those gardens....turf grasses to shade tree. Accredited since 2002 through the NOFA (The Northeast Organic Farming Association) Organic Land Care Committee, River's Bend Design provides safe, mindful, full-service land care in both residential and commercial landscapes. River's Bend services include master planning, installation and maintenance from the small specialty garden (water, rock, cut-flower, vegetable) and the prized front lawn to the whole landscape. .
Phone
(802) 279-4352
MAILING ADDRESS
PO Box 522
Moretown, VT 05660
office Hours
M-F 730am–4pm

our services
River's Bend Design is in operation for the full calendar year.
January and February are devoted to planning and designing gardens and landscapes for installation in the upcoming season. This designing also happens throughout the growing season but being able to take some time with a few clients at this slower time of year, gives a headstart at the beginning of the season when all is crazy with spring cleanups.
March gets the crew out in the landscape, usually in snowshoes, pruning crabapples, hawthornes, apples and other fruit trees that are hardy in northern Vermont. As with all maintenance services provided, we are glad to work with and alongside the homeowner, teaching the "how-to". This encouragement may work RBD out of a job but the mission, remember, is to increase the homeowners enjoyment of their outside living
April into November, the crew is busy with spring cleanups, on-going summer maintenance (weekly, bi-weekly, monthly or one- time-only), fall cleanups, lawn care, and always various projects and design installations. The crew is made up of full and part-time men and women who have often researched an environmentally-conscious landscaping firm for summer work. An experienced foreman is always on the work-site to ensure best practices, efficiency of time and safety of workers and environment.
November and December, the landscaping work draws to a close. Lawns are aerated/composted. Blueberries are pruned. Projects are finished, Flower containers are put away. The season is evaluated. The books are reconciled.
Design and Consultation
River's Bend designs in both small and large scale. We will work with you to design a master plan for your entire property, create a planting plan for a new patio or design a solution for the corner of the back yard that never dries out. We will help you brainstorm a fresh renovation for an entryway or create a backyard homestead with edibles in raised beds constructed from rough-sawn Vermont cedar or hemlock.
organic lawn CARE
Homeowners deserve to have the option of an attractive lawn without the real dangers posed by synthetic pesticides and synthetic fertilizers. We determine your soil's needs through independent lab soil testing. We feed the soil in a 3-4 step program by following the recommendations given in these custom reports. Our program is a 3-5 year plan using organic fertilizers & compost, aeration and overseeding with seed selected for the conditions. Soil testing is included with the program.
Maintenance and renovations
We work with you to provide seasonal maintenance plans, estimated to your needs and budget. A deposit in the spring and monthly payments through December makes for a beautiful, well-kept landscape throughout the season that is affordable as well.
Our renovation services will turn your overgrown garden spaces back into beautiful flower borders once again but with a plan incorporated to keep it manageable.
VEGETABLE GARDENing
Choose the level of assistance you need to get the vegetable harvest you want. We have greenhouse facilities where we grow specially requested varieties of vegetables and cut flowers for use in client gardens as well as our own gardens (display and try-out). We recommend our timber frame hemlock raised beds for low- maintenance, high-yield harvests.
Fruit tree pruning
The pruning program starts as early as the last week in February and continues until the buds break in April. We hold edible landscaping near and dear to our hearts, and we provide our pruning services to enhance the health and yields of your fruits.
LANDSCAPE STAGING
We help homeowners prepare their landscapes for the real estate market or special events . We work with the home or business owner to provide curb appeal. Effective yet affordable. We can recommend simple changes/additions which will give a feeling of welcome to buyers and guests. Landscaping improvements add value to a home or business for minimal investment.